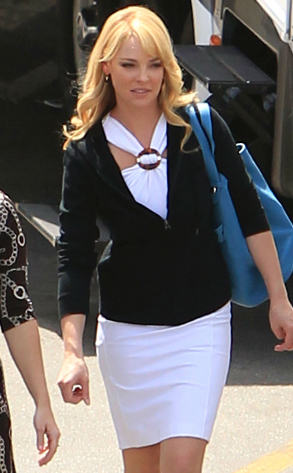 Ben Dome/ Jeff Steinberg, PacificCoastNews.com
The color wheel just keeps turning for Katherine Heigl.
After pairing her surprising decision to leave Grey's Anatomy with the similarly unexpected switch to chestnut-colored hair, the actress has left us all in the dark again...by heading toward the light.
She's back to blonde. Check out the lighter locks she's rocking on the set of Killers, her film with Ashton Kutcher ...which we thought had finished filming (considering it's got a trailer and all).
So she's gone from Grey's to browns to blonde, and that has us wondering what's up: Is she wearing a wig for reshoots or did she just wake up one morning and see the light?
Tell it to the comments, people!