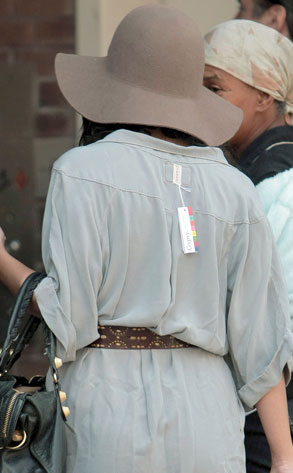 Fame Pictures
This fashionable actress stepped out in Beverly Hills yesterday rocking a summery belted shirtdress, floppy hat and an unexpected accessory: the tags on her dress!
Maybe she was in such a hurry to get out and enjoy the sunny weather that she forgot to snip off the ticket before leaving the house? (And isn't there an assistant or stylist around to avoid these types of situations?!)
Find out which star is accused of committing this fashion faux pas right here!