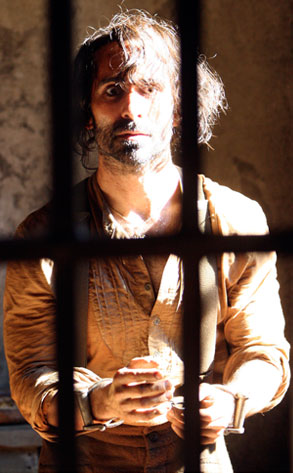 ABC/MARIO PEREZ
Even if you aren't a fan, you've probably heard how amazing last night's Lost was, and that is largely due to one of the best performances we've ever seen on the series television, by one Mr. Nestor Carbonell.
America's favorite guyliner model (but really, he doesn't wear it!) took a break from shooting Lost's series finale to reveal some things I didn't know about Richard, Ben, Michael Emerson's shiner, the finale script that kept him up all night (gaah!) and the "heartbreak" that is coming.
Nothing too spoilery, but it's juicy...