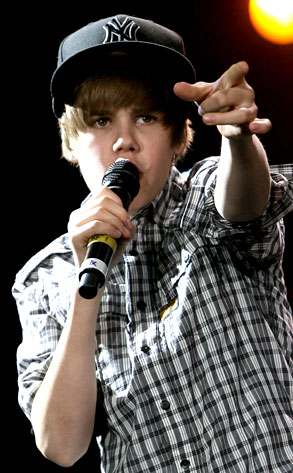 Kevin Kane/Getty Images
If a pipsqueak upstart very credible artist disses a superstar and it disappears from the Internet, did it ever really happen to begin with?
For Justin Bieber's sake, we sure hope not.
If Britain's Sun tabloid is to be believed (ahem), then the "Baby" chart-topper unexpectedly lashed out at Mariah Carey during an otherwise run-of-the-mill interview, which was given in conjunction with an acoustic session for the newspaper's website.
And while Usher's protégé had nothing but praise for Justin Timberlake, Rihanna and Beyoncé, he didn't mince words when it came to Mimi.
Nick Cannon, you may want to sit down for this: