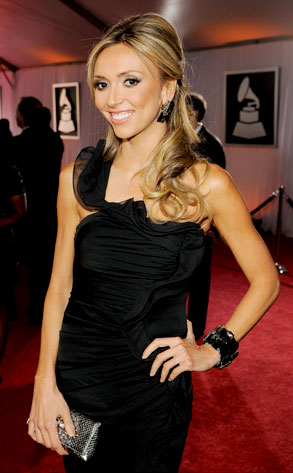 Larry Busacca/Getty Images
Giuliana Rancic doesn't have a baby onboard...yet.
The svelte E! News host says despite putting on five pounds per doctor's orders, she's not expecting at the moment.
"I can tell you that I'm definitely not pregnant," she told me from New York City, where she swore she was snacking on a 3 Musketeers Truffle Crisp bar. "It hasn't happened yet. Bill and I are in the midst of it all, and we're trying very hard and hope that we get good news very soon!"
The Giuliana & Bill star also responded to Whoopi Goldberg's criticism after her appearance on The View (Whoopi had some strong words for Giuliana after she and Bill shared their decision to undergo IVF)...