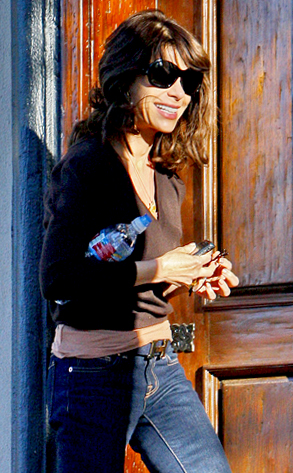 Karl/TonyINFphoto.com
Forget Star Search. Paula Abdul is setting her sights on the dance floor again.
The "Straight Up" singer is in talks to do the two-step with Kenny Ortega, the dance guru who made Zac Efron a star in High School Musical and helmed Michael Jackson's This Is It, for a new dance-themed series. Abdul and Ortega would choreograph spectacular numbers for battling teams on the NBC show, per reports in EW and The Wrap.
One possible twist—though NBC is not confirming anything at this point—is that the dancers would square off in public spaces a la the viral "flash mob" dancing hits on YouTube (see: "Sound of Music" in Belgium; M.J.'s "Beat It" in Stockholm or the Olympics extravaganza).
NBC is making a play for the 47-year-old former Laker Girl after talks with CBS to relaunch Star Search collapsed in recent days.