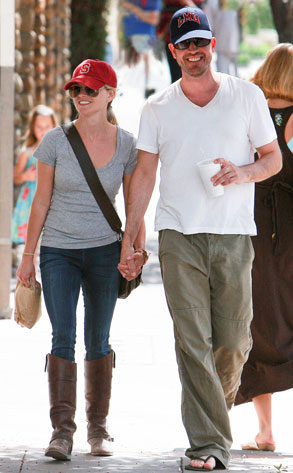 ISM/Stefan/Flynet
"Yeah, right."
—Jake Gyllenhaal pal, regarding the likelihood Reese Witherspoon has met the man she just might wanna get more serious with, post-Ryan Phillipe and handsome Jakey.
Not sure we're as equally skeptical.
This new hand-holding date, named, Jim Toth, is a big-ass agent, right? Right. Who better to match Ms. W. at her professional and personal finagling? Match made in heaven! Wedding bells soon, we're sure.