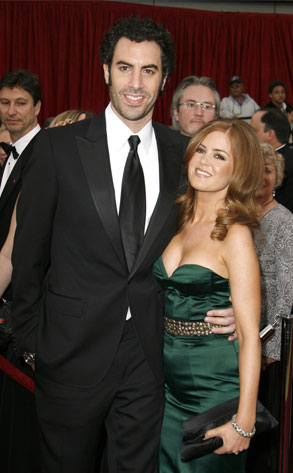 Steve Granitz/Wireimage.com
Good things come to those who wait.
By our count, Sacha Baron Cohen and Isla Fisher waited out their engagement for six years before finally tying the knot in Paris last week.
According to Australia's Women's Day magazine, the low-key couple swapped vows in a small, private Jewish ceremony in the City of Lights on March 15, with their 2-year-old daughter, Olive, among the scant few in attendance—according to fellow Aussie publication Who, a mere six guests were on hand to witness the vow swap.
Though that may be because they were given "very little notice" prior to the big day in order to keep the ceremony as quiet as possible.
"We did it—we're married!" Isla reportedly boasted in an email sent to friends (who apparently saw fit to forward it to the tabloid) the next day. "It was the absolute best day of my life and in so many beautiful moments I missed you all so much."