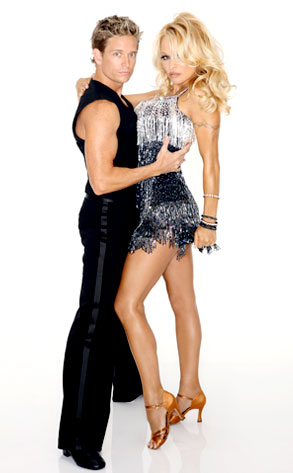 ABC/CRAIG SJODIN
The 10th season of Dancing With the Stars cha-cha'd into town tonight, wagging its ratings-hungry tail behind it.
Eleven famous people, ranging from celebs we're sick of (you know who you are) to ones we've missed (hi, Shannen!) to those we can't help but see lots of (whoa, Pamela!) to one we're seeing for the first time (good to know ya, Aiden Turner!), trotted out their beginner ballroom moves Monday for the start of the most stunt-casted season yet.
As usual, the future stars of season 10 instantly separated themselves from the pack, while the rest ranged from promising to hopeless as they took on either the cha-cha or Viennese waltz.
Here's a recap: