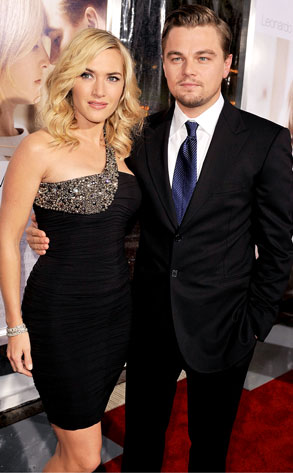 Kevin Winter/Getty Images
Dear Ted:
So now that Kate Winslet and Sam Mendes are kaput, is there any chance for Kate and Leonardo DiCaprio to get together? I love them together! BTW it is great that you and Lainey got to meet each other and hit it off!
—Yolanda
Dear Romance Redo:
Kate and Leo will start a real-life relaysh about the same time Lainey and I do—which, no offense to the blogger babe, isn't happening anytime soon.
Dear Ted:
I doubt you'll respond to this but I figure, why not ask? Do you really think that if Robsten ever got married, (in the way future obviously) that they would tell anyone about it, ever? At the rate they're going I wouldn't put it past them to keep things secret forever. What do you think?
—Curious
Dear Wedding Woes:
Whoa, whoa, whoa. You're getting totally ahead of yourself, babe. Let the two come out as a couple before we make them run down the isle. But just between you and me, if the two ever do tie the knot—and we're definitely talking way in the future—you know I'll give you the dish.
Dear Ted:
Lea Michele and Cory Monteith or Lea Michele and Jonathan Groff. Which couple is most likely to happen?
—FS
Dear Glee Groupie:
Cory is quite the man-around-town lately, so I'd expect far more rumors about him and Glee-diva Lea then for long-time pal Jonathan.
Dear Ted:
Is it just me or is Jennifer Aniston getting kind of skanky? After all The Bounty promotion, she isn't looking like the golden girl anymore.
—K