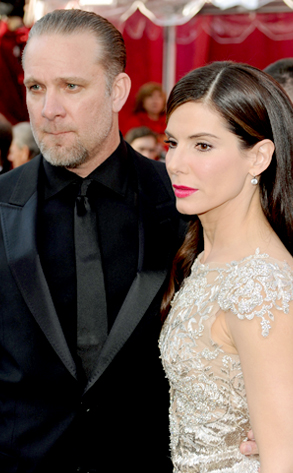 Steve Granitz/Getty Images
Where's that coward Robert Ford when you need him?
We kid, of course, but less than a week after Sandra Bullock bailed on the London premiere of her professionally-crowning, personally-tainted The Blind Side, she's done the same to Germany, though this time without citing those ominous "unforeseen personal reasons."
'Cause this time around, no explanations are necessary.
"Without Sandy, it just didn't make any sense to have a premiere," a studio source told E! News of the decision to roll the red carpet back up.
The source adds that Team Bullock has yet to decide when she will make her return to the public eye, though as the scandalous daily revelations seem to have quieted down, here's hoping she takes a cue from her currently estranged hubby Jesse James and makes it sooner rather than later.