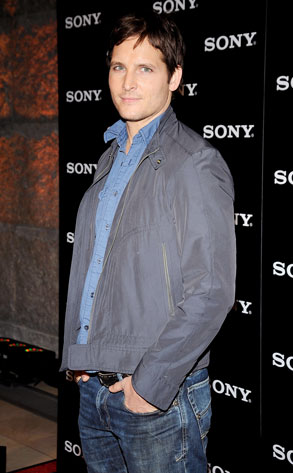 Gary Gershoff/Getty Images
Why is Peter Facinelli such a crybaby?
"I started venting, and all of a sudden, tears sprung from my eyes and I couldn't stop crying," he admits to us. "Basically, I had a physical meltdown."
Holy shift, indeed. Looks like tonight's season premiere of Showtime's Nurse Jackie will have us reaching for the Kleenex. We just met up with the whole cast and we're hearing of more drama, more comedy and more consequences that come from Jackie's (Edie Falco) double life.
But what brings on Peter's waterworks? Spoiler Alert: It involves that vampire movie...