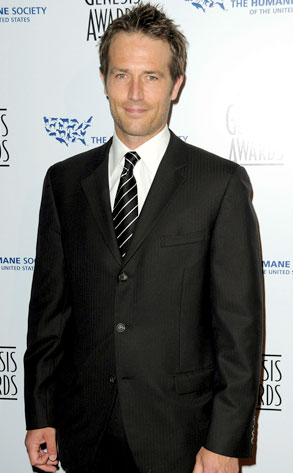 Jordan Strauss/Getty Images
Does Michael Vartan have his Labrador to thank for his recent engagement to fiancée Lauren Skaar?
"She has a dog that fell in love with my dog," the Alias actor joked to E! News at Saturday's Genesis Awards. "It's the only reason I proposed!"
He also confirmed that, yes, he actually did meet his future wife in a Whole Foods parking lot...