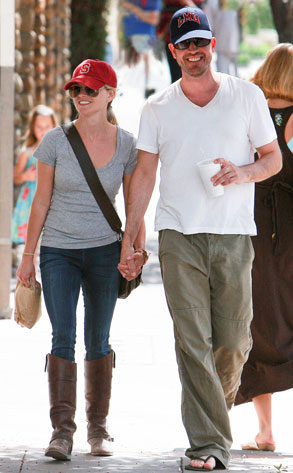 ISM/Stefan/Flynet
It looks like we can move Reese Witherspoon and CAA agent Jim Toth into the "officially dating" column. Or does Reese just holds hands with her all her manfriends for the paparazzi?
It's been a slow process leading up to this public display of coupledom—first a "flirtatious" dinner only witnessed by a few, then another one, this time with actual video to prove it happened, and now they're walking hand in hand around Ojai, Calif.
The two were said to be visiting the small town to get an early start celebrating Reese's 34th birthday, which is actually today. Hmm, does that mean they'll be making their L.A. debut tonight? Stay tuned...