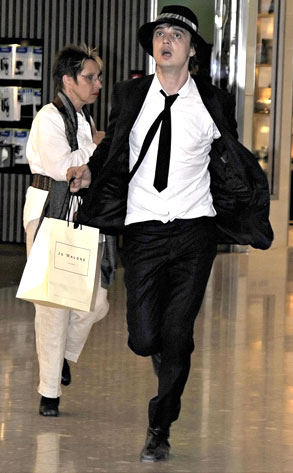 Flynet
Pete Doherty's problems with the law were mainly self-inflicted—until now.
The trouble-prone British rocker, who spent most of the last decade in and out of jail for various substance abuse and drunken driving offenses, was taken into custody last Friday, this time on suspicion of supplying drugs to an heiress-turned-filmmaker friend, who died from a suspected overdose.
According to the BBC, London's Finest questioned the 31-year-old Doherty, along with two other men and a woman, in the death of Robin Whitehead, whose body was discovered in her flat on Jan. 24 along with drug paraphernalia.
Whitehead had just finished making The Road to Albion, a documentary about the Babyshambles frontman's former band, the Libertines.