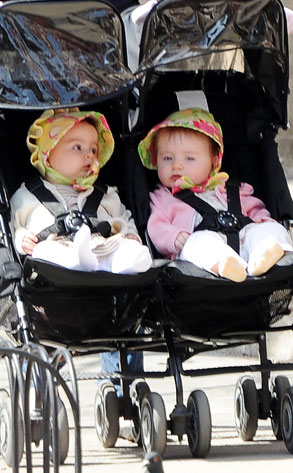 Hector Vallenilla, PacificCoastNews.com
Feel like you're seeing double?
You are, as these babes in bonnets are the twin daughters of Hollywood royalty. And though you might not consider 19th century chic headgear to be the stylish choice today, you will most certainly think the twins' mom knows how to dress her girls up nice.
Who are these cute kids?