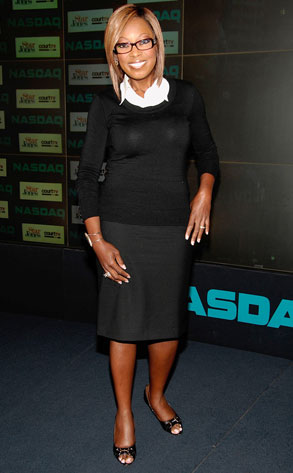 Gary Gershoff/WireImage.com
Star Jones is on the road to recovery after undergoing cardiac surgery last week at a New York City hospital.
The procedure was reportedly a scheduled follow-up to a previous surgery Jones had after she developed a thoracic tumor nearly 30 years ago.
"On Wednesday, March 17th, a pre-planned cardiac surgery was performed on Star Jones," a rep for Jones said in a statement to People. "The procedure was successful and she is recovering well with her family. Star is grateful for everyone's thoughts and prayers".
The former View co-host, who previously had gastric bypass surgery in 2003, was in high spirits earlier this week, tweeting: "It's clear that God is trying to tell me something…& I plan to listen. My birthday is in 10 days…so I'm giving myself a special gift…"
Jones will celebrate her 48th birthday March 24.