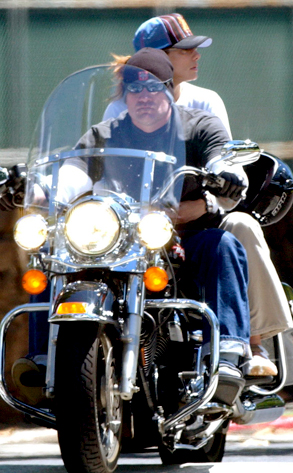 Michael Carrillo; Boris Issaei/Pacificcoastnews.com
Sandra Bullock is still M.I.A. but that doesn't mean the drama at her home with Jesse James has slowed a bit.
Cops were called to their block with reports of "someone yelling in a vehicle," the Orange County sheriff's office tells E! News.
Alas, the chaos wasn't caused by James or his tattoo-covered supposed mistress, Michelle "Bombshell" McGee. Authorities on the scene claim they "discovered members of the media" as the source of the trouble, but "cleared the area" with no arrests.
Some reports claim James' oldest daughter Chandler called the cops herself.
But that wasn't the only action in Jesse's life today...