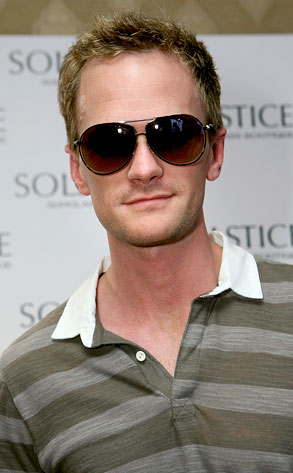 Courtesy: Rebecca Sapp/Getty Images for Media Placement
Dear Ted:
Regarding the reader's comment about knowing someone is gay making them less believable in hetero roles, I get it—and I don't. I have no problem believing Neil Patrick Harris as Barney on HIMYM. Most actors who are gay, I could care less, and it doesn't affect my ability to "buy in" to their various character portrayals. However, too much off-screen drama can distract from what actors do on-screen. I can no longer buy them as any character, because I can't stop thinking of them in terms of the gossip about them. Any big, non-stop story about someone's personal life (Tom Cruise, Bennifer 1.0, Mel Gibson) can take me out of a performance, and that is not limited to stories of someone's sexual identity. Someone's sexuality should be a non-story.
—Kari
Dear Exactly:
I agree—and I don't. Sometimes I totally enjoy watching how somebody's acting through their tabloid predicaments—hell, half of Jennifer Aniston's movies are 10 times better because of it! And I totally don't even think of stars like Neil or Jane Lynch's sexuality when they're on screen.
Dear Ted:
I read you everyday and I love that you support so many shelters! I got my dog at the humane society, they really are the best dogs! Anyway my question: is Nevis Charlie Sheen? Your last post about him said something about "rehab" and then you said he was on TV a lot.
—Jess
Dear Boozy Babe:
Nevis is a far friendlier drunk than Charlie Sheen. Plus, when N.D. hits the bottle, he's still fairly attractive—albeit a bit sloppy.
Dear Ted:
Totally disappointed, Ted. Seriously, am I going to have to abdicate to Gawker? Ms. Bullock is an actress, and the whole drooling over Ryan Reynolds scenario you painted is, frankly, totally lame. It sounds like Jesse James may be a dawg, yet you focus on some B.S. red carpet appearance that comes across as totally fake? Come on. As a novice who reads your gossip column, it would seem prudent to conclude that anyone who cancels an appearance for their movie premiere is suffering like me or my cronies would. My best wishes, Ms. Bullock. Your movies are kind of lame, but I heart you for putting stepmoms on the radar.
—Moodswing