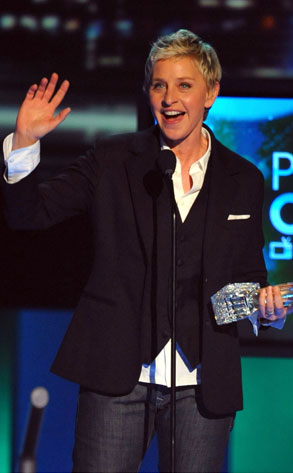 Alberto E. Rodriguez/Getty Images
Two things we know about Ellen DeGeneres: She's gay and she loves to dance.
So when she heard about Mississippi teen Constance McMillan, whose senior prom was canceled after she caused a stir by planning to wear a tux and go with another girl, DeGeneres took action.
During an appearance on Ellen Friday, McMillan was presented with a $30,000 scholarship from Tonic.com, which also offered the 18-year-old an internship this summer.
"It's always easy to be quiet," DeGeneres told her. "Especially when you know that somebody might tell you no or it's going to cause a scene. I love that you're not trying to do anything other than go to prom. That's what everyone deserves to do. Go to prom, it's a big deal."