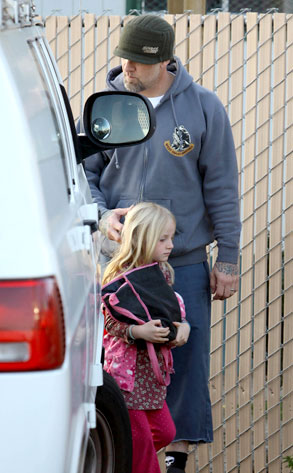 OCSD/GSI Media
Apparently, for Jesse James, it ain't over till Sandra Bullock decides whether or not it's over.
Just one day after releasing a statement regarding the reports of infidelity, the Oscar winner's embattled husband was once again sporting his wedding ring while taking his kids to school.
At this point, unless we hear from Bullock herself, it looks like we'll just have to wait until the next school day on Monday to see if anything changes.