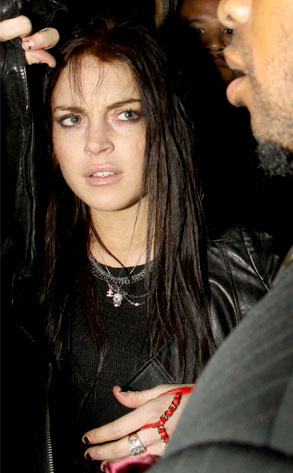 David Tonnessen, PacificCoastNews.com
Poor Lindsay Lohan.
The actress attempted to hit new Hollywood hot spot Trousdale last night but was held up at the velvet rope.
And not just for a minute...security had the audacity to make L.L. wait in line for 15 minutes (gasp!) while paps snapped away.
Obviously the bouncers hadn't seen I Know Who Killed Me.
So what was the problem?