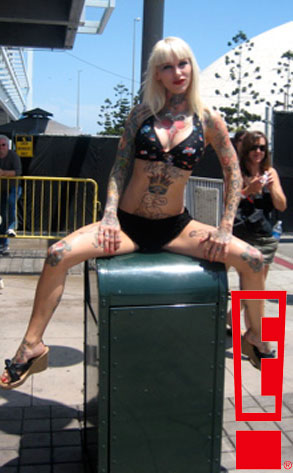 E! Networks
Correct us if we're wrong (we aren't), but this is the sort of behavior that got her into trouble in the first place.
Regardless, we've heard from Sandra Bullock's hubby, Jesse "I'm Sorry but Won't Tell You for What" James. We've heard from the Other Woman's best friend. Now it's time to hear from Michelle "Bombshell" McGee herself.
After roughly a month away, McGee fired back up her Twitter account yesterday (timing is everything) and, as you would expect, made addressing her critics in a measured, meticulously crafted way her first order of business.
"Suck it!!" she wrote. With that taken care of, she moved on to other pressing matters.