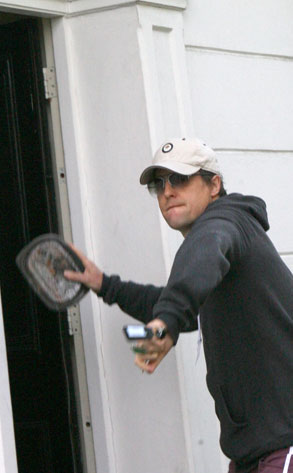 Goff/Whittaker/GoffPhotos.com
First there was the baked beans incident, now this. Funny how all that English reserve seems to go out the window when catering's involved.
As it happens, Hugh Grant has run afoul of a food stuff once again, this time allegedly punching his former longtime PR manager during a socialite's birthday party turned food fight in London Wednesday night.
According to multiple reports, the imbroglio began when Matthew Freud, who was employed by Grant for more than a decade at the start of his career, overheard the actor referring to him with a disparaging four-letter word (seeing as these are Brits, we're assuming See You Next Tuesday was the culprit).
What happened next...well, it can only be described as a victory for Team Pie.