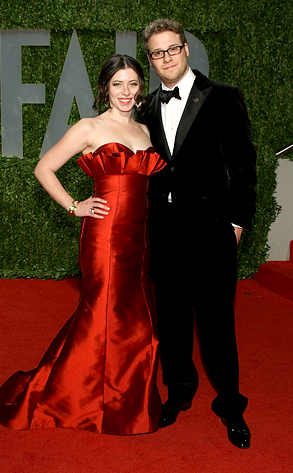 Kristian Dowling/Getty Images
Another night, another round of charity soirees.
My first stop is the Beverly Hilton for A Night at Sardi's, where celebs belt Broadway hits to benefit the Alzheimer's Association. Seth Rogen is hosting the event; onstage he shares that the mother of his girlfriend Lauren Miller has the disease.
Despite the somber topic, Rogen brings the funny. After introducing Star Trek hottie Chris Pine, Seth jokes to the audience. "I just kissed Chris Pine," he says. "I kissed him hard and strong. He bit me pretty hard!"
And what were Demi Moore and Ashton Kutcher up to?