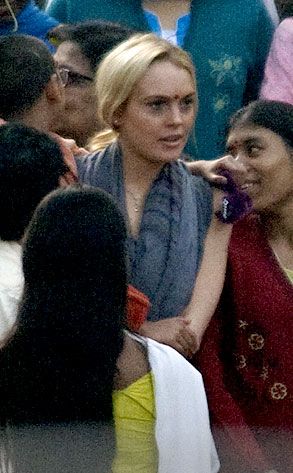 Barcroft/Fame Pictures
Who's sari now?
Partly response to her little white lie about being a savior to 40 kids, the Indian government is considering imposing a ban that would keep Lindsay Lohan from visiting the country again anytime soon.
The actress spent some time there in December to shoot a BBC documentary about child labor and human trafficking. During her trip, she tweeted, "Over 40 children saved so far ... Within one day's work ... This is what life is about ... Doing THIS is a life worth living!!!"
According to the London Telegraph, Lohan didn't arrive in India until the raids which saved a number of underage workers had been carried out.
And while she ticked off the activists who did save the kids, she didn't curry any favor with the government, either.