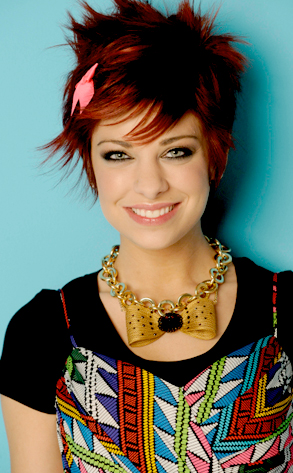 Frank Micelotta / FOX
If Lacey Brown looked a little too calm when American Idol sent her packin' Wednesday night, it's because, well, she was.
"I woke up yesterday morning and had the strangest feeling that I was going home," Brown told reporters early Thursday morning.
Whether you call it bowing out gracefully or a case of crazy accurate intuition—cue the spooky music!—Lacey is holding her head high postelimination and ready for the next big thing. Or maybe just a cup of coffee at her favorite hometown Starbucks...