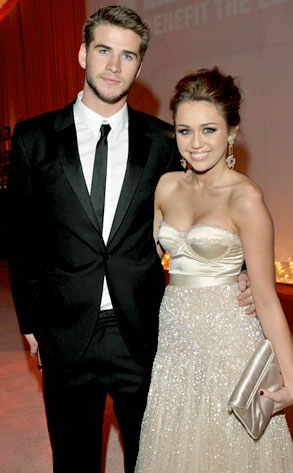 Lester Cohen/Getty Images
We're all aware that Miley Cyrus is dating Liam Hemsworth, her hot, tall Australian Last Song costar and that they're all official, but just how serious is it? Well, she's already met his parents...
"Yeah, they loved her," Liam tells Michael Yo on tonight's Daily 10. Mom and pop Hemsworth were introduced to their son's GF on a recent trip to his hometown in Australia.
"It was really cool to show Miley where I'm from and how I grew up, and it's a completely different world to where she's from," Liam went on. "We don't have shopping centers or traffic lights or anything like that, where I live at least."
And Miley says she loved it Down Under, too—mostly because the paparazzi there are way cooler than the ones here...