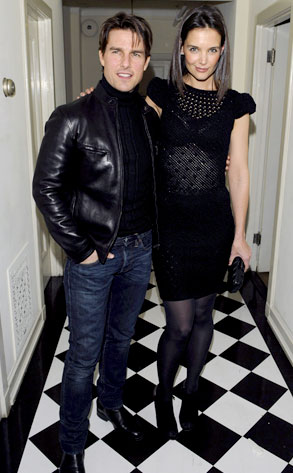 Jean Baptiste Lacroix/Getty Images
Tom Cruise and Katie Holmes hit the hot tub last night.
Well, the premiere of Hot Tub Time Machine, to be exact. TomKat were surprise guests (even to the movie's star John Cusack) at the screening of a movie about a group of guys who travel back to the '80s via their magic hot tub.
According to Rob Corddry and Craig Robinson, Tom was even texting them his review during the movie...