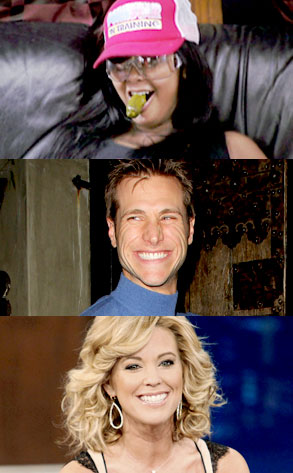 MTV; Anthony, PacificCoastNews.com; ABC/ADAM LARKEY
Don't get us wrong, here. We love reality television. It's our thing. We dig the love triangles on The Hills, the fights and fist pumps on the Jersey Shore, and how Jon and Kate Gosselin struggled to raise eight kids.
But you have to draw the line somewhere, and when the "stars" of reality-based game shows and docudramas or whatever start acting like actual celebrities? And showing up to every red carpet and on every other show we watch?
Enough with you. Shoo.
We're all Snooki'd out, and now we'd like our real celebrities back. Can you help?
Check out our list of the Top 9 Reality Stars We're So Sick Of, and tell us in the comments who No. 10 should be!