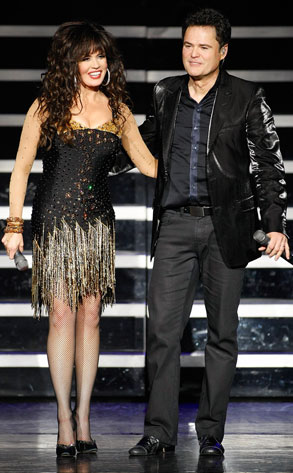 Ethan Miller/Getty Images
Rushing back to work may not have been the best move for Marie Osmond after all.
The veteran entertainer, who resumed performing with brother Donny a day after burying her 18-year-old son, has canceled the rest of her shows at the Flamingo Las Vegas this week to spend more time with her family.
"She is hanging in there, but she's struggling," Osmond's personal assistant, Darla Sperry, told the Las Vegas Sun. "What can we expect? She is doing the best she can. Please keep her in your prayers."