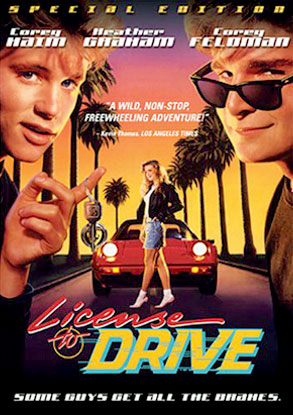 20th Century Fox
I was just reading that Corey Haim's family asked for donations to pay the costs of his funeral. Wouldn't he receive residuals from all the movies that he was in, especially the hit ones like The Lost Boys?
—McAllen1, via the Answer B!tch inbox
Well, sure, he'd get residuals. But so would Gary Coleman, Kim Basinger, Don Johnson, Margot Kidder, Larry King and Burt Reynolds, all of whom, at one time or anther, fell on very high-profile financial hard times.
Even still-popular stars like Nic Cage have faced serious money problems—like millions of dollars in owed taxes. So is it all that insane that a former child actor, who publicly discussed an expensive drug habit and who was far from a box-office king at the time of his death, would have a scrawny bank account?
Let me break it down for you...