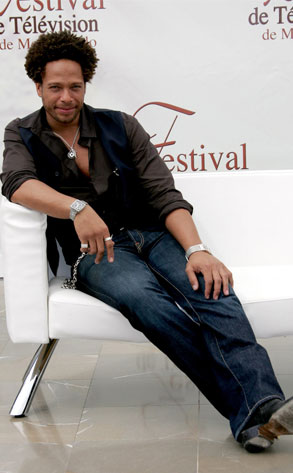 Tony Barson/WireImage.com
It's a crime scene investigation, all right. Art imitated life a little too close to home for ex-CSI star Gary Dourdan after his 21-year-old Spanish girlfriend was arrested for allegedly attacking him on Tuesday afternoon.
According to LAPD, officers responded to a domestic disturbance call at the actor's residence in Venice, Calif. After questioning the couple and observing scratches and bruises on Dourdan, they handcuffed and took into custody Maria Asis del Alamo on a misdemeanor domestic battery charge.
She was booked and released on $20,000 bail. A court date is set for April 6.
Del Alamo might stand at 5-foot-8 and weighs 110 pounds, per her booking sheet, but, if the charges are true, she packs a mean wallop. When Dourdan, 43, was arrested on drug charges few years back, he was measured at 6-foot-2 and 190 pounds.
An original CSI castmember, Dourdan exited the show in season 9 following a contract dispute, with his character, Warrick Brown, getting killed off.