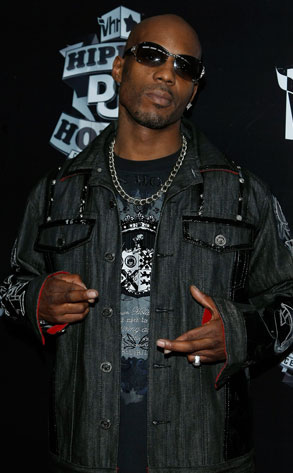 Jemal Countess / Getty Images
DMX could not avoid the rap this time.
The troubled hip-hop artist was ordered to stay in an Arizona jail for six months and undergo a mental health evalution after violating the terms of his probation from a slew of other offenses.
DMX, whose real name is Earl Simmons, was locked up March 9 after admitting to his probation officer that he had used cocaine since being released from his last stint in jail. He spent 90 days behind bars after copping to drug, theft and animal-cruelty charges.
But Maricopa County Superior Court Commissioner Christine Mulleneaux says DMX could get out of jail early this time, if he's accepted into a drug-rehab facility.
So is that where Dr. Drew comes in?