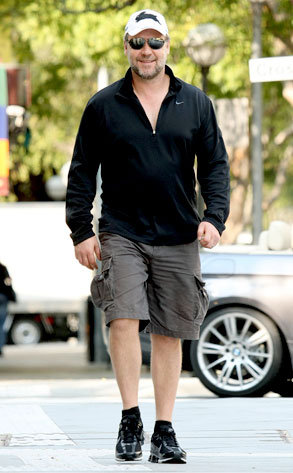 Carlos Costas, PacificCoastNews.com
Color us all sorts of shades of shocked! Yesterday's Joe Schmoe Would-You-Do? guessing game was one of our more fun and positive comment sections in eons. We loved it, so let's try this again with somebody's whose behavior is pretty shocking, too!
This onetime-stud is slightly more recognizable, but there's one thing that threw us off when putting a name to his face.
Did it trip you up, too?