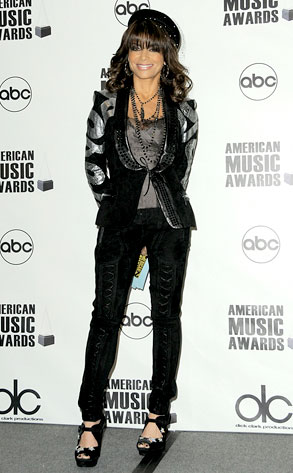 Jordan Strauss/Getty Images
Paula Abdul's next big thing could be the first big thing for a lot of people.
The former American Idol judge has been tapped to host another incarnation of Star Search for ABC, EW.com reports.
This is the first permanent gig that Abdul has been attached to since announcing last summer that she wouldn't be returning to Idol.
She's done some TV guest spots and hosted the VH1 Divas special, but otherwise she hasn't jumped at any of the invitations that have come her way, such as the empty chair So You Think You Can Dance judge (and former Idol producer) Nigel Lythgoe kept next to him last season.
Whether Abdul will also lend her veteran, albeit soft-edged, judging chops to the Star Search critiquing process remains to be seen.
ABC had no comment on its reported new hire. But we say, the more cue cards Paula gets to read from, the better.