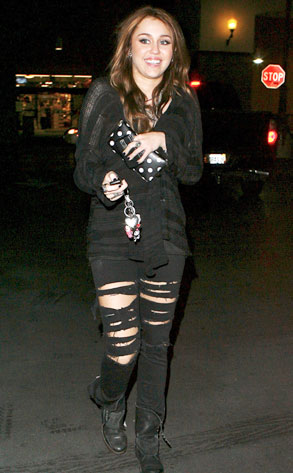 Fame Pictures
So, Miley Cyrus, tell us how you really feel about Twitter.
"So I was that person who was like, 'I'm so sad. I have no real, normal life, everyone knows what I'm doing.' And I'm like, well that's my own fault because I'm telling everyone," the reformed tweet freak told Movieline.com in a recent interview.
"And then I'd tweet, 'I'm here,' and I'd wonder why a thousand fans are outside the restaurant. Well, hello, I just told them."
Cyrus, who used to have more than a million people following her on the microblogging site before she decided to join boyfriend Liam Hensworth in no-Twitter-account land, said she doesn't regret dropping such a "lame" hobby. (Though she may have spent just as much time explaining her reasons for signing off as she did online.)