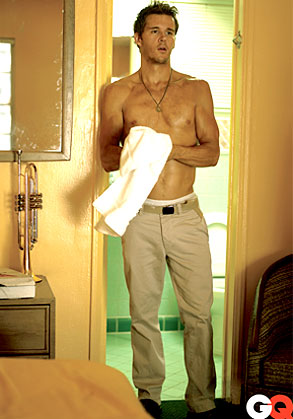 Carter Smith for GQ
What could be better than an excuse to put Ryan Kwanten shirtless on top of this blog?
How about the news that HBO has finally given True Blood a premiere date for season three!
Here's the scoop on the exact day you must mark on your calendar, plus the girl who has to be Michael Scott's (Steve Carell) new love interest on The Office or I might die a slow emotional death...