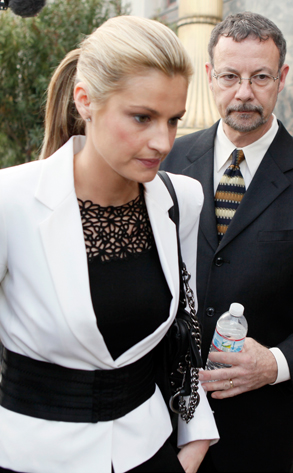 AP Photo/Reed Saxon
Erin Andrews is still going Dancing With the Stars. The dude who shot her in the nude is just plain going away.
The ESPN reporter turned up at U.S. District Court in Los Angeles to watch a judge sentence her peeping/camcordering Tom to more than two years in federal prison.
Michael David Barret, a 48-year-old insurance executive had until now been under house arrest in his native Illinois on a $100,000 bond. Barrett had copped to stalking Andrews in December.