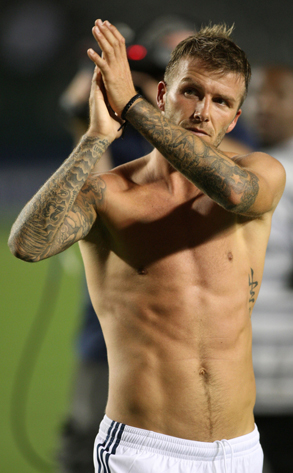 Getty Images
Say it isn't so!
Famously shirtless soccer star David Beckham injured his Achilles tendon in a match Sunday, putting his chances of playing in the World Cup on the line, according to The New York Times.
Following the incident, the handsome husband of Victoria Beckham reportedly limped off the field and shouted "It's broken! It's broken!" as he was carried off the turf on a stretcher.
The injury not only could stop Beckham from playing in the World Cup, but it could also put the 34-year-old's entire soccer career in jeopardy, according to reports.
His underwear modeling career, however, should be just fine.
Speedy recovery, Becks!