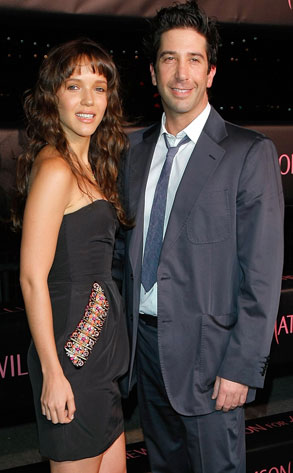 Jemel Countess/Getty Images
From Friends to fiancé.
Leaving bachelorhood behind him, David Schwimmer is set to marry his longtime girlfriend Zoe Buckman, according to Entertainment Weekly.
The actor, 43, best known as Dr. Ross Gellar, and Buckman, a 24-year-old British photographer, reportedly met in 2007 when he was working in London on Run Fatboy Run, his feature film directorial debut.
It will be the first marriage for both. Before he found love with Buckman and decided to settle down, Schwimmer previously dated "Torn" singer Natalie Imbruglia and actress Mili Avital among others.