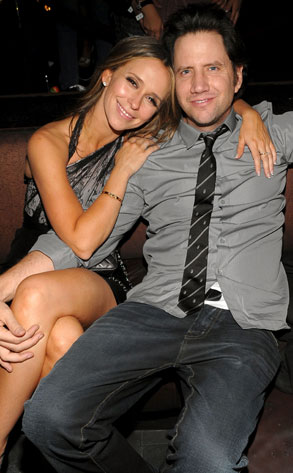 Jamie McCarthy/Getty Images
Another one of Love's loves bites the dust!
After publicly fawning over each other for the past year, Jennifer Love Hewitt and Jamie Kennedy are officially dunzo, confirms People.
Details surrounding the split are private, but rumors of a rocky romance have plagued the two since Kennedy skipped his ladylove's birthday bash in February.
"I didn't even hear his name mentioned," a source told E! News exclusively at the '80s-themed celebration.
The unlikely duo, and Ghost Whisperer costars, publicly announced their relationship last March when Kennedy visited Ryan Seacrest's KIIS-FM radio show. "Yes, we are dating," he gushed. "We're more than dating, we're more than in love."
Unfortunately, it looks like Love's bedazzled girly parts weren't as effective as promised!