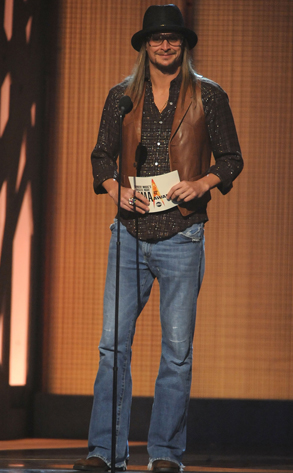 Rick Diamond/Getty Images
A pretty small chunk of change for Kid Rock.
The Rock N Roll Jesus artist agreed to pay $35,000 to settle a battery lawsuit filed by three guys who claimed that Rock and a rap group knocked them around outside a Hollywood hotel in 2006.
Michael Medlin, who supposedly suffered a knee injury that required surgery, had sued for $5 million, while coplaintiffs Jose Perez and Carlos Bonilla had gone after $2.5 million and $1 million, respectively.