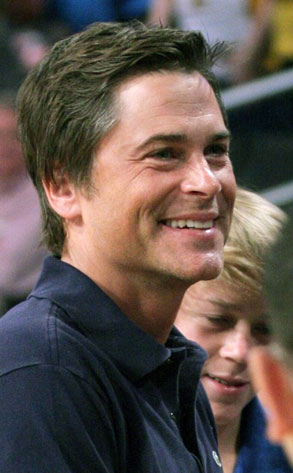 Noel Vasquez/Getty Images
Parks and Recreation: Rob Lowe is officially a tweetin' fool. "Hellooo Pawnee!! On my way to the read thru of my first ep of Parks And Recreation. Should be fun! Will let you know..." his inaugural tweet states, and by the looks of it, things went well. "P-Rex table reading: hilarious. Great people, great writing. Gonna be fun." Yessir, Rob calls it P-Rex just like us! Back over at Brothers & Sisters, the soon-to-be-goner is taking write-off requests. "How should my character exit? Divorce? Kidnapping? Slip on a banana and die? Need ideas, vote now!" Hmmm, any ideas?
Glee: The Glee tour has added four additional stops, but sorry, smaller cities across the nation—these shows are scheduled for Los Angeles and New York.
Ugly Betty: Take a peek at Betty finally getting her braces off—it's a doozy!