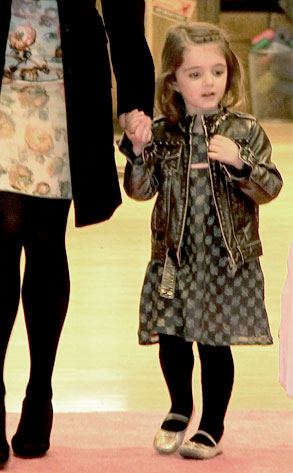 INFPhoto.com
We've heard all about this little girl but never really seen her except for this one time she was in an American Express ad (don't click in unless you want to be labeled a cheater!).
It's kind of a shame too—the 4-year-old New Yorker is too adorable and provides a much needed break from all our Suri fawning.
Here's a hint: Her mom is one of the funniest ladies working right now...Any guesses who she might be?