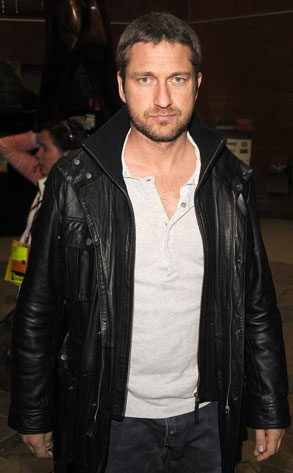 George Pimentel/Getty Images
Yesterday brought us the W cover featuring Bounty Hunter costars Jennifer Aniston and Gerard Butler, and while they were posing all sexy, we didn't get any scandalous quotes from them. But in April's Men's Journal, Gerry makes up for that by talking about trimming Jen's bush.
When asked if he and J.A. were besties, he said: "Very much so. Over Christmas, she had a tree-trimming party that I went to. Yeah, I trimmed her bush. S--t. Please don't put that in." Awww, there's that sense of humor.
Ger also discusses all those ladies he's linked to and says he's learned a few things from Tiger Woods, like don't get caught...