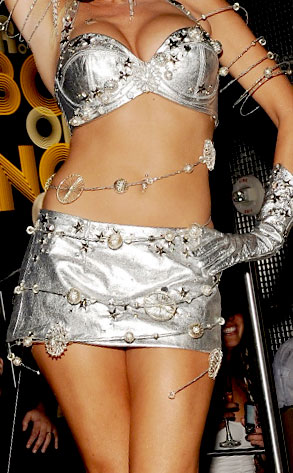 Courtesy of Denise Truscello/Getty Images
This onetime reality star was never shy about running around nearly naked on her hit show, so it's not surprising she hit a Vegas party in this teensy ensemble.
There was even a (sorta) valid reason behind her intergalatic getup: She was hosting Svedka Vodka's Playboy Club 2033, a futuristic fete.
Think you know who's showing skin at her space-age soiree? Find out after the jump...