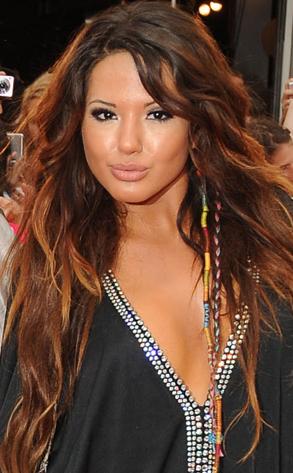 George Pimentel/Getty Images
This Valley Girl has gotten herself into some "stupid s—t."
Natalie Mejia, of the CW-minted power pop trio Girlicious, was arrested Tuesday night in Glendale, Calif. on cocaine charges following a routine traffic stop.
According to Glendale police, the 21-year-old Mejia was riding shotgun in a 1998 Ford Mustang driven by 28-year-old Peter Asencio when police pulled him over for speeding. Officer ran him through the computer and learned his license was suspended, then searched the vehicle and discovered a dozen baggies of cocaine in Mejia's Gucci purse.
Can you say coke-a-licious?