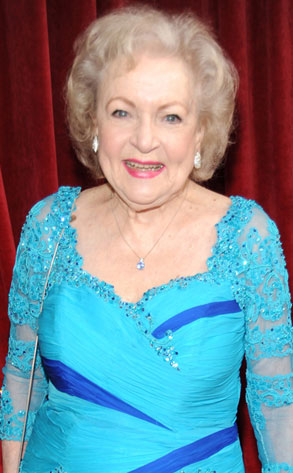 Kevin Mazur/Getty Images
Saturday Night Live aims to please. Well, sometimes, at least.
The rallying cries on Facebook proved too loud for Lorne Michaels to ignore, and Betty White will be hosting the sketch comedy show on May 8, NBC tells USA Today.
The 88-year-old Proposal star—who won the hearts of any remaining souls who didn't know who she was when she literally tackled a Super Bowl commercial for Snickers—will be leading the charge for the Mother's Day episode. The campaign on the social networking site exploded, attracting nearly than half a million followers.