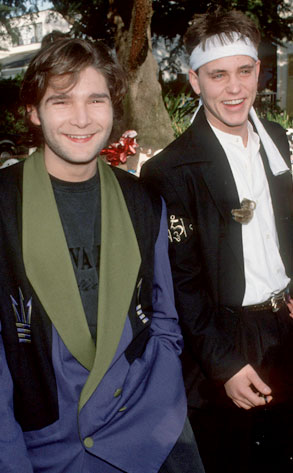 Ron Galella/Getty Images
Corey Feldman deeply appreciates the outpouring of sentiment from Hollywood in the wake of his "brother and best friend" Corey Haim's untimely death.
But Haim's longtime pal and fellow child star turned struggling twentysomething turned redemption-seeking thirtysomething remains angry, hurt and sad at the same time.
"Where were all these people the last 10 years," Feldman asked, when Haim was living with his ailing mom in her apartment and too broke to own his own car?
Feldman, in an interview with Larry King Live, said Wednesday that society should be held accountable for the shoddy way Hollywood—and the media— treats its young stars once they're no longer marketable.